866.424.0575

REI makes or has made products for the commercial bus industry for several years. Their wide range of products are used in several markets. School Bus, Motorcoach, Transit, Commercial Bus, and Ag/Construction. This site shows a large amount of products. Not all are published. If you have a older or any part showing the REI logo we can usually match it to a replacement part. Give use a call or contact REI directly at 1.800.228.9275. Follow the voice prompts.
Rei has solutions for these areas: Safety, Entertainment and Fleet Management

Providing products for several markets: School Bus, Motorcoach, Transit, Commercial Bus.

School Bus brands include: Bluebird, IC/Navistar, Thomas.

Motorcoach brands include: ABC/VanHool, CH Bus/Temsa, MCI, Prevost, Setra, Temsa.

Transit brands are: El Dorado, Gillig, New Flyer.

Commercial brand are: ARBOC, Dodge, Dodge/Mercedes/Sprint, Ford, Freightliner, GM, International/Navistar, Kalmar, New Flyer, Nova Bus, Peterbuilt/Kenworth, and Thor.
REI discontinues products as new models become available. Here is a older PDF REI Catalog that you might use to find your older part number. If you cannot find the part on the site it might have been replaced with a new number. Give us a call and we can help you find a replacement.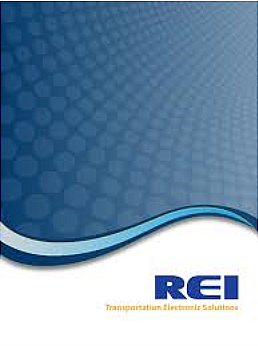 If you have reached this page after a search by part number of a REI product it is probably because your part has been upgraded to another number or discontinued. This does not mean it is on longer available but has been upgraded and issued a new part number. You can browse the download PDF catalog on this page and use it to find the new replacement with a new catalog or just phone us and we will help find it for you.