Audio Processor

Provides channel selection and volume control for 2 seat back audio modules
Low mounting profile for underseat mounting
Rugged Mini-Fit™ connector system
Available in a 3, 5 or 8 channel version
Integrated headphone amp w/overload and short circuit protection
Polyswitch fuse protection
Provide customers the perfect customized tour every time by adding an REI digital audio/video player to the seat back audio system. Eliminate inconsistent, inaccurate and boring tours. Simply record specific tour information for
each point of interest on a compact flash card, install the machine on the bus, make a few wiring connections and the system is ready. A control panel mounted next to the driver is used to operate the system. Upon arriving at each point of interest, the driver simply pushes a button to initiate the narration for that sight. The system is also capable of being automatically triggered based on GPS coordinates eliminating the need for manual control. Multiple buses conducting the same tour simply use copies of the compact flash card and customers get the perfect tour every time. Include advertising messages between tour stops to increase revenue and profits. Eliminate the need for an on-site host or tour guide. Improve passenger perception of the attraction, city or event.

866.424.0575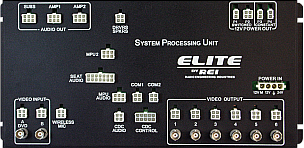 700855
System Processing Unit for Elite

710610
Wi-Fi Dongle
Wi-Fi Dongle

Appreciate configuration freedom with the Wi-Fi Dongle. The Wi-Fi Dongle enables wireless connection from HD5 DVRs to cell phones, tablets or computers. Program cameras, confirm DVR is functioning to your specific selections, verify status of cameras and more.

SPECS
USB Wi-Fi with SD card adaptor

• Supports IEEE 802.11bgn
• Data transfer rate up to 150 Mbps
• Wireless Transmit Power: 20 dBm (MAX EIRP)
• Transmission rate: 300Mbps (Maximum)
• Frequency Range: 2.4 – 2.4835 GHz
• Interface type: USB 2.0
• Data security: 64/128-bit
• WEP Encryption; WAP / WPA-PSK / WPA2-PSK / WPA2 / TKIP / AES
• LEDs: Blue Power & Red Link status activity
• SD Card Adaptor for firmware upgrade

210165
Wi-Fi MIMO + GPS, Antenna with 20' Cable(s) Kit
Wi-Fi MIMO + GPS, Antenna

Multiple-Input Multiple-Output (MIMO) is a wireless technology that uses multiple transmitters and receivers to transfer more data at the same time. All wireless products with 802.11n support MIMO. It allows 802.11n to reach higher speeds than products without 802.11n. Superior GPS capabilities with antenna and cables included.

SPECS
•Dimensions (Antenna): 5.38 in. dia. (136.5 mm) X 2.64 in. high (67.0mm)
•Weight: 11 oz. (312 g)
•Frequency Bands: 2.4/5 GHz (Wi-Fi) + 1575.42 MHz (GPS)
•Gain: 3dBi (Wi-Fi) / 26dB (GPS)
•Impedance: 50 ohms
•Mount type: Permanent, 1″ Stud mount
•Construction: IP67 Radome
•Cable: 3X 20 ft. (4.06 m) LMR-195, attached
•Connectors: 2X RP-SMA Male (Wi-Fi) & 1 SMA Male (GPS)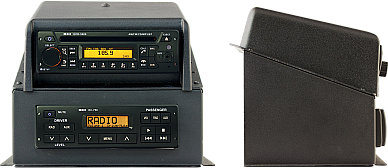 750297
Universal Radio Mount Kits-Universal Radio Housing w/2 Separate Din Openings
Does not include equipment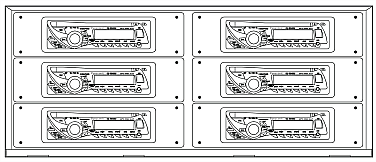 700742
Seat Audio Source Cabinet
Seat Audio Source Cabinet

The REI passenger headphone system is perfect for tour narration. With digital seat back audio modules supplying crisp, clear stereo signals, customers will hear the tour guide or driver without interruption. Each passenger controls the volume from their headphones independently. No more disturbing road noise or customers complaining they cannot hear. Passengers are sure to have the most enjoyable and memorable tour experience ever. Many companies have expanded their tours to include music entertainment between each tour stop. With REI audio
systems, the possibilities are limitless.
Additional Seat Back Equip

700758
5 Channel Audio Processor

700887
BNC Video Distribution Amp-Video Distribution Amplifier-BNC
12/24 Volt
BNC connectors
Requires power cable

700799
Amp3000, Limited Gain-25 Watt x 2, 24volt
750080 adapter cable required if replacing 700511 or 700189 amplifiers w/these models

700905
Amplifier for Elite Systems
24volt

700537
Audio Amplifier-24volt 5 channel, 600 Watts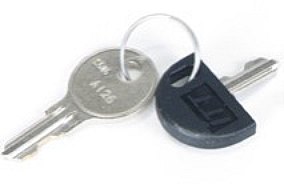 Spare key for Digital BUS-WATCH 2 Systems
Used to remove hard drives
170101
Spare Keys
Sold as a 4 pack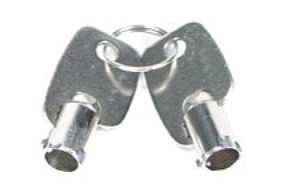 Spare Key for REI 10" Video Monitors, REI BUS-WATCH® & Digital BUS-WATCH® Systems
Used to remove monitors
170100
Spare Keys
Sold as a 4 pack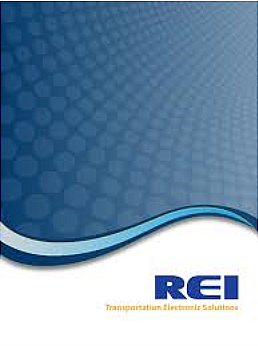 REI discontinues products as new models become available. Here is a older PDF REI Catalog that you might use to find your older part number. If you cannot find the part on the site it might have been replaced with a new number. Give us a call and we can help you find a replacement.
Part numbers on this page: 700855, 750297,710610, 210165, 700742, 700758, 700887, 700799, 700905, 700537, 170101, 170100